There are two types of progress that we can check for the individual learner. One is graded progress and the other is course completion progress. Review the sections below that pertain to your needs.
Graded Progress
To check a single learner's progress in your course, you can review the learner's Progress page. The Progress page includes a variety of features which allow learners to gauge their performance in a course.
To view a specific learner's Progress page, you need their email address or username. You can check the progress for learners who are either enrolled in, or who have unenrolled from, the course.
To view the Progress page for a specific learner, follow these steps.
Select Instructor, and then select Student Admin.
Under the section View a specific learner's grades and progress, enter the learner's email address or username and click View Progress Page.
On the learner's Progress page, a chart shows how the learner has performed for each graded assignment in the course.
Assignments are listed along the horizontal axis, and the percentage score that was received in each lesson is read from the vertical axis. Markers on the vertical axis reflect the grading scale for the course.
The bar for each assignment reflects the total score for all the problems in that assignment.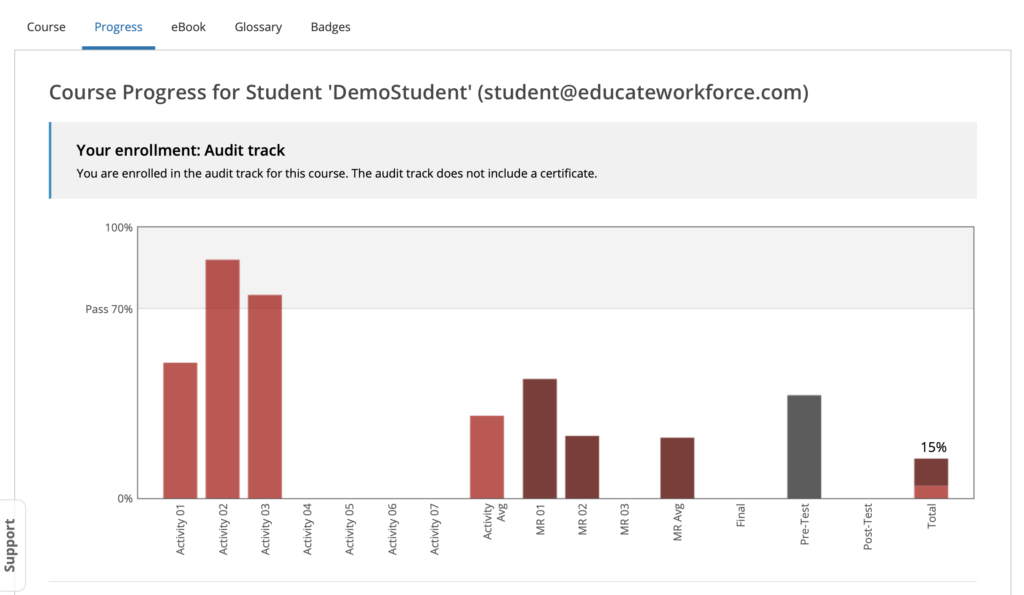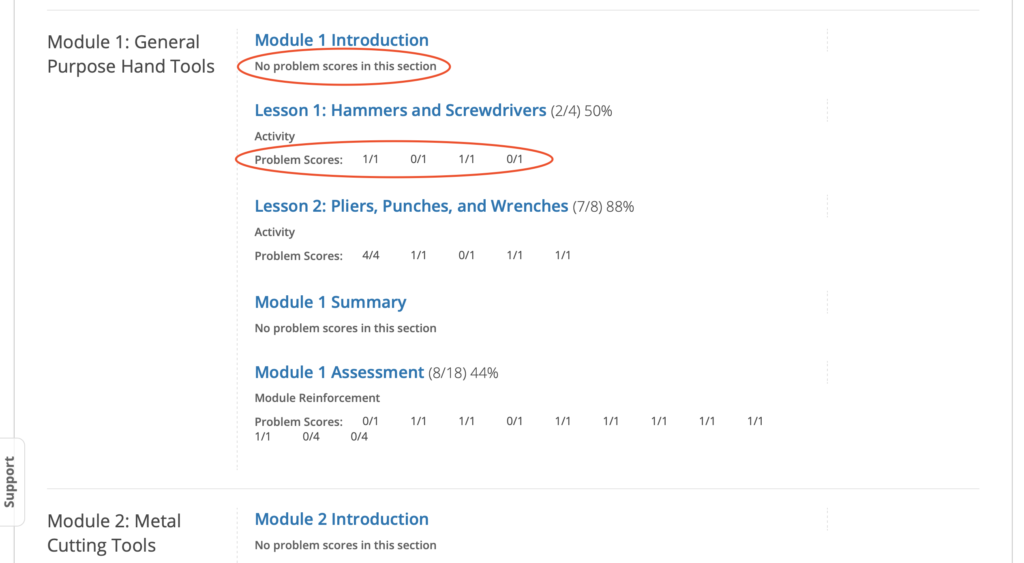 Completion Progress
As learners work in a course, green check marks that show their progress are visible in the course outline on the Course page and in the navigation bar at the top of the page. These green check marks appear when they complete content in a module, lesson, or activity.
You can review their progress through the course by viewing the green check marks that appear on the course outline and navigation bar. To do this, you must view the course as a specific learner.
View the live version of your course.
Next to View this course as, select Specific student.
In the Username or email field that appears, enter the learner's username or email address, and then press the Enter key on your keyboard.
Now you can view the course outline and see what content the learner has completed.