These achievements are delivered online through the EducateWorkforce platform site. The platform does not send physical copies of certificates. However, if you are interested in downloading, sharing, and uploading your certificate, you can find more information here.
If you earn a certificate, you will be able to view them on your EducateWorkforce course Dashboard or within the course Progress page. You can find more information about certificates below!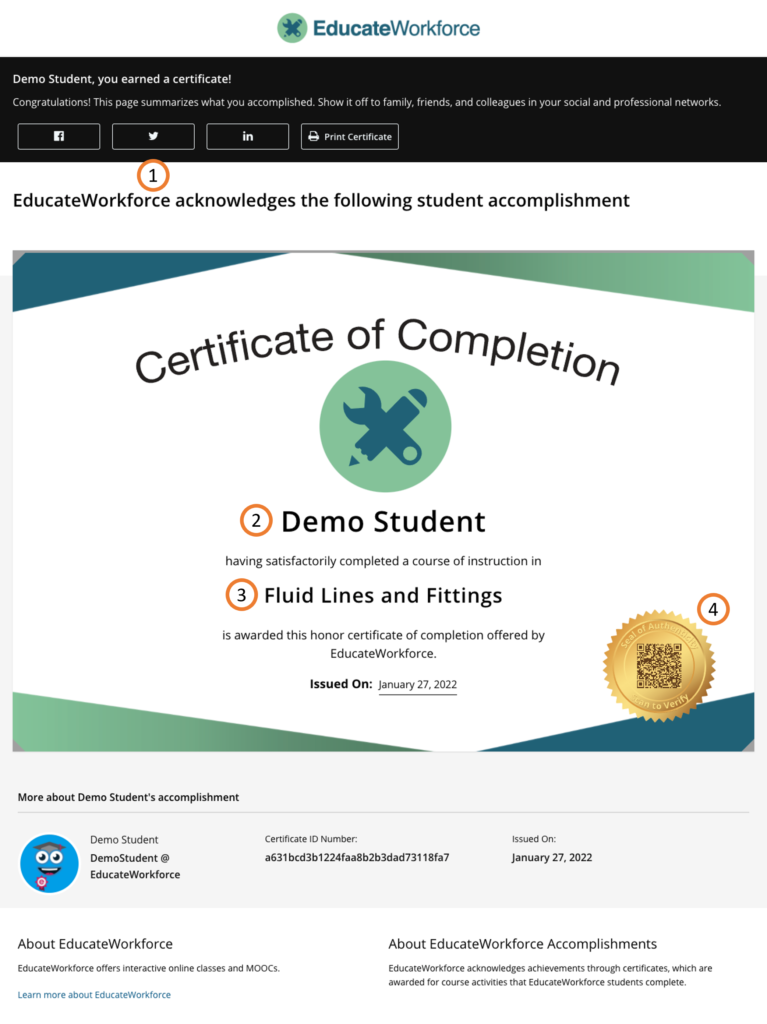 Sharing options allow users to print, upload, and share their certificates
Name of user that has completed the course
Name of course completed
QR code allows for viewing and confirming the authenticity of the certificate online
You can find more information on viewing your certificate here.